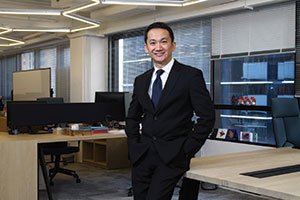 For those with an interest in blockchain and ongoing advancements in both the online and land-based gaming segments, G2E Asia is introducing the Financial Technology Asia Forum at G2E Asia 2019, in partnership with forum curator Alphaslot.
The Financial Technology Asia Forum will bring together international industry leaders to share their insights into the challenges and opportunities  for FinTech in the gaming-entertainment industry. The forum will also examine blockchain technology from the casino operator and supplier's perspective, including academic implementation, potential use  case studies and implications for responsible gaming.
The morning session will be chaired by IAG CEO Andrew W Scott, while the afternoon session will be chaired by VP of International Business for iClick Interactive Asia Kelly Leung.
Alphaslot's CEO Raymond Chan, Chief Marketing Officer Wayne Hu and Chief Operating Officer Albert Yu will be among those presenting and moderating throughout the day, alongside a variety of industry experts.
Panel sessions include Innovation in Payments; Finance Security – Building Trust in a Trustless Ecosystem, and; Blockchain and Gaming. There will also be a variety of keynote addresses throughout the day.
The Financial Technology Forum starts at 9.30am in Ballroom J on Level 3.