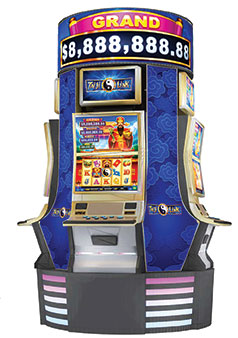 Taiwanese R&D-focused company XSG is moving into the world of slot machines and is debuting its brand-new EGM line at G2E Asia this year.
The 5-reel, multi-denomination, 243-way EGMs, which come with six Chinese-themed launch titles, all feature a distinct playstyle known as "TaiJi Link".
"TaiJi Link is a playstyle rooted in the proven hold-and-spin mechanics thriving in the market, with improvements made to the pacing of the gameplay such that the stakes are weighted towards the end of the bonus game," XSG's product spokesperson explained.
"The suspense is withheld until the end, so that players can experience an enhanced level of excitement."
Best known as a market leader in Taiwan's social gaming space, XSG has two booths at G2E Asia this year, with a smaller booth on the upper floor of the exhibition where it will demonstrate its ability to develop white-label iGaming products and solutions.