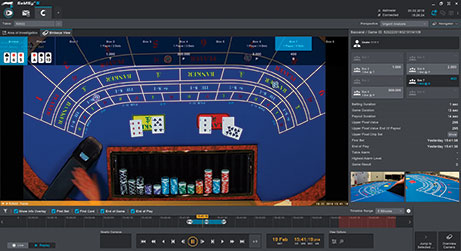 German manufacturer Dallmeier is presenting SeMSy at G2E Asia 2019, a casino operating system which is the result of over 20 years of experience in the casino industry.
An essential aspect of the new SeMSy casino operating system is the integration, presentation and processing of many different data sources and interfaces – from video to regulations reporting to marketing data and many more.
The user selects from a wide range of applications that help casinos maximize efficiency for a multitude of workflows. For example, casino surveillance users can control their complete CCTV and quickly create a "digital evidence file" that includes corresponding video, notes, reports and further information.
Internal and external compliance requirements are easily fulfilled with advanced, unified reporting capabilities that make the creation of reports a breeze. Other applications utilize face recognition which can be used to improve customer experience and retention but also for black-and-white listing.
The main advantage of SeMSy is that all functions and data are fully integrated into the SeMSy video and data management world, thus saving time and cost through fewer workstations and considerably less complex work processes.