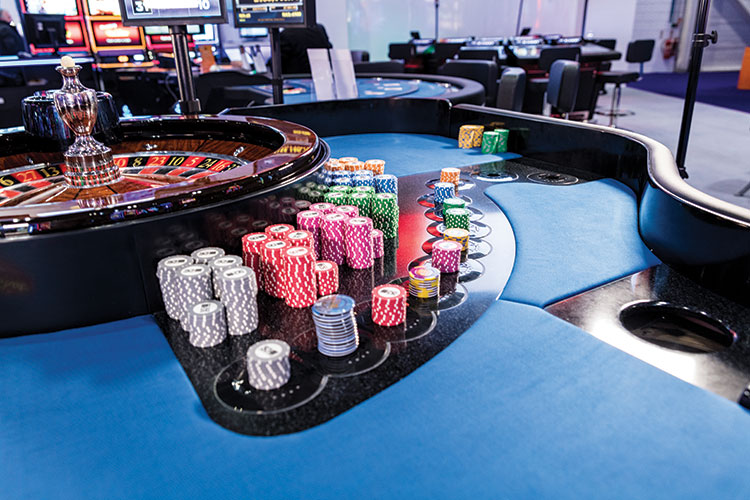 Chipmaster-S is an exciting roulette product that will instantly improve game play and take chip sorting to a whole new level. Effectively and silently sorting up to 500 chips per minute, Chipmaster-S delivers stacks of 20 chips right to the table service – no mess, no hassle. There is no longer any noisy device behind the roulette table where the dealer has to dive for sorted chips. Chipmaster-S delivers exactly what is needed where it's needed.
This product is integrated into a  standard roulette table and handles  cash chips, wheel checks and even French jetons. Chipmaster-S features 12 channels and an off-sort box for unknown or non-negotiable chips, all accepting chip diameters from 33mm to 45mm. This distinguished and elegant chip sorting solution facilitates the dealer's full and uninterrupted attention to the customer and  provides an easy-to-use system to smoothly advance game play.
In addition, Chipmaster-S promotes better security and surveillance with all chip handling being done above the table surface. Now you can enhance the level of security, service and ergonomics on your roulette tables all at once. "We're really excited by our new chipping machine, it is a unique innovation for any operator's roulette tables," says SG's Director Table Games & Utilities Asia, Justin Keane. "We expect customer service to significantly improve with the dealers now fully focused on players and their needs.
"Players will not need to wait for dealers to empty the chipping machine anymore. Call bets, cash and color changes can happen much faster which should equal an improvement in productivity and therefore the bottom line."
See this product at the SG booth at G2E Asia or contact your Scientific Games Regional Account Manager.